Listener Feedback
---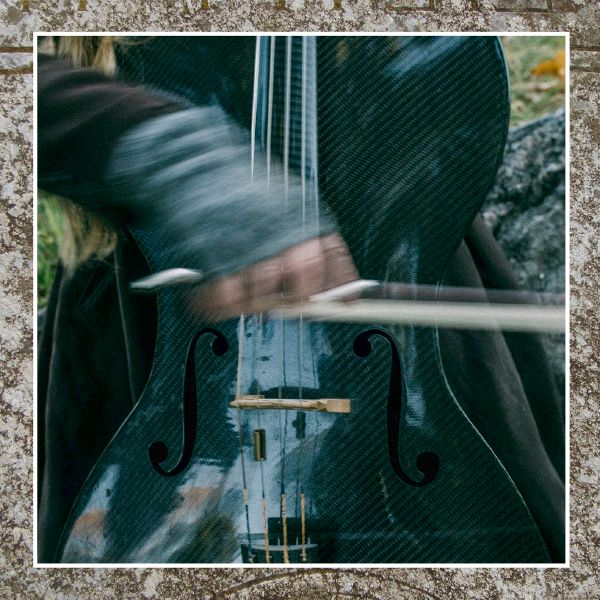 ---
hi !!!!
I never get tired of listening to the album ... it's wonderful.
is a playlist that accompanies my workday!
I congratulate from Argentina ... and hopefully you can come play here!
regards, Jorge
---
I have been a huge fan of folk and folk rock since I was a teenager in the 1960s. Even though I have only played it once since it arrived this morning, I think this is going to be one of the greatest albums I have in my huge collection. I have been a fan of all three musicians for many years and to have Hugh Marsh and Brian Hughes backing the brilliant vocals and cello playing of Caroline Lavelle is like a dream come true. Secret Sky deserves to be a monster hit worldwide.
Roy W.
---
Oh my. I love Secret Sky.
Not the least reason because I have spent a fair portion of my life in meditation and the consumption of contemplative literature. So the combination of great music and meaningful verse is the paring of a fine cabernet and creamy gorgonzola for the soul.
As for the music: so wonderful to hear new, "spiritual" arrangements of traditional tunes. From the opening "Black is the Color" with Caroline's use of that low, dusky, chest voice so orgasmically velvet in texture, with its morph from a smoky Mediterranean opening to a Spanish guitar riff reminiscent of "Hotel California" on mushrooms, to subsequent tracks with guitar/fiddle duets that play like a Malmsteen/Paganini duel.  And certainly Bergman's percussion is not to be dismissed. One could go on.  In any case……it's wonderful.
Bruce Langford, Professor, Voice and Music Histroy, Citrus College, Glendora, CA
---
Hello
What can I say, the album is beautiful! I have you all playing on Loreena's albums, I have watched you live, and love Spirit and A Distant Bell. This is up there with the very best of what has gone before, if not even better, caroline's voice and the instrumental interludes are wonderful! More, please please please - Secret Sky II just has to be done and please do not stop at two!
Richard
---
When I first discovered Loreena McKennitt's music, I was amazed by her whole band, but specially by three of them: The main guitarrist, the cellist and the fiddler. All of them extremely gifted and talented: "They sure know what they're doing, all that passion!", I thought...Now, you're together in this project SECRET SKY. I can't tell you how excited I was when you announced this project. I didn't hesitate and bought the album, to support your fantastic work. About the album: Just the first few seconds of "Black is the color", that cello, that eclectic vibe...one immediately knows that is gonna be a fantastic journey through music. The sound in every track is so distinctive of you! and it's hard work to choose a favorite track (It was interesting to find "Moorlough Shore" since Caroline recorded that one years ago...nostalgia). Secret Sky creates a delightful atmosphere, in companion of a rainy or sunny day, a glass of wine or just sitting in a couch enjoying every second of it. With no doubt, it's an album you would listen again and again. This music must not be a Secret for sure!, it must be heard and discovered by everybody. My best regards from Mexico.
Sincerely, Max Sanchez.
---
1st listen......Oh Wow!....exceeded expectations.....this is how the mortal attain immortality.......kudos to Secret Sky!!!!!
Gary O.
---
I am thrilled to have been introduced to Caroline and Brian as performers on a recent stop on the Loreena McKennitt trio tour. Your performances were a wonderful surprise. I expected to like Secret Sky when I first learned of it, but I did not expect to be astounded. I am astounded. Superb quality of musicianship, great arrangements, interesting songs, and one or two really move. I absolutely love it. I have listened to it over and over again, and truthfully, there are very few albums that stand up to that kind of obsessive listening without revealing their warts or losing their lustre. No such problem with this album. It shines! I really hope to see you all come to northern California again. Thanks for sharing this excellent work. It is an amazing accomplishment.
Jeff
---
I am a mega fan of Brian and to hear the new album with its sweet, haunting and driving sound, I was so thrilled. The mix of subtle ancient-Brian and fabulous electric-riffs-Brian blending with old soul I was transported. Amazing and masterful blending of old and new. Loved it all. Congrats on a terrific project with such beautiful meaning and sound. Really stunning sound mixing that entwined your electric sound with the celtic/folk sound. Amazing.
Jim D.
---
I don't know how can I say what words to use to thank you for such a wonderful album...
This is magic music and It will a pure happines and an honour for me to play your album for the Polish Radio PiK listeners   :)
Thank you so much for sending Secret Sky album and possibility to promote this special art of music - from your hearts to your Polish fans :)
Thank you once again :) Warmest greetings from Polish Radio PiK. To you... to Caroline and Hugh :) To all of Secret Sky People :)
Adam Drozdzik, Radio PiK, Poland
---
WOW! I love this song (Moorlough Shore) anyway and your previous versions but with Brian Hughes & Hugh Marsh collaborating it takes on a new power, atmosphere and depth; GOSH I knew already I'm going to LOVE the Secret Sky album SO MUCH - the eject button on my CD Player will have a long holiday once the CD lands on my doormat here in the UK!
W.S.
---
Thank you so much for the CD. The songs are great and It sounds magnificent. Amazing production as always. Many heavy metal bands should have that guitar sound !!!
Patrik Wikstrom, Sweden
---
This album is simply beautiful... Caroline is excellent performer and I love her voice... Thank you... Masterpiece :)
Greetings from Slovakia. Peter.
---
Love it! Love it! Love it! I can't pick a favourite because they're all wonderful! After Spythriller went quiet, I was afraid I wouldn't get another full album to add to my Caroline Lavelle collection, but this is so worth the wait! Downloaded it onto my work computer and I've spent the whole day with my headphones on ignoring people - and then I came home to find the CD waiting for me - happy days!
Tom P.
---
Gave SS a good listening to. You guys totally hit it out of the park. My fav track is Lady Howard. Caroline....what a voice.
Dennis L.
---
Hauntingly wonderful, a true masterpiece !
Nelson S.
---
Wow!
My wife and i are really absolutely overwhelmed. Athmospheric, stunning ... Congrats to this excellent album! We're looking forward to seeing you playing live. Very much success for Secret Sky's future & all the best wishes to you personally
Stefan (Germany)
---
Hello Brian, Caroline and Hugh. Love the Secret Sky CD. My favorite song is "Winds and Shadows" as it has a Beatlesque feel to it. Reminds me of "Tomorrow Never Knows" and has a psychedelic, trippy sound to it. Caroline's voice fits right in there with the sitar. Don't know if a tour is planned, but if it happens I'll find a way to be there.
Pat Ring
---
I've downloaded the album to my pc, and put it on my MP3 player. After the first listen I decided to also put it on my iPhone and iPad, so now I can listen to this brilliant album wherever I go and whenever I want to (and it's going to be a lot!!)
It still has to grow on me, but that usually is the best music for me, it'll stay with me til forever. I love the versatility of the tracks, Caroline's beautiful 'dark' voice and of course Brian's guitar, Caroline's cello and Hugh's violin playing. Looking forward to receiving the CD in the mail. I'm so glad I decided to buy both the CD and the download! I really hope the album is going to be a huge hit!
- Just received my copy in the mail! Thanks so much for signing it! ?
- It's very much appreciated. I'm sure your fingers hurt from all the writing you had to do, so that makes it even more special to me ?
- The album is growing on me real fast, I absolutely love it! My favourites at the moment are Winds and Shadows and Lady Howard.
It'd be great to hear the album live. ?
Xx Annelies van den Berg
---
ok... I think "Wind and shadows" is already my favourite... and "Nor all thy tears"... and "Black is the colour" and... "When I was on horseback... and... and... aaaaaargh! Ok! That's enough! *clicking on pre-order button* When music is as addictive as chocolate bars...
Aurélie D.
---
Its amazing.....<3
Irene
---
Wow what an haunting song! Got to get the CD now!
Enrico
---
Hello, nice discover to me, perfect music, perfect voice....in other words...perfect!
Laure
---
Just wanted to say how much I enjoy your album. There is not a day that I dont listen to it.  
I particularly like Moorlough Shore and When I was on horseback. All of them I like and like the way the songs are arranged.
Michael
---
Wonderful! An amazing recording.
Glad K.
---
I was really excited when I found out about this album. I am happy to say after receiving it that it exceeded my expectations. I am enjoying every track. Great arrangements and I like the overall mood of the album.
Thanks for the great music,
Mike
---
Hello Caroline, Hugh and Brian,
I have had the time now to listen to your CD some more times. And I really like it. The instruments you play work great together and the dark voice of Caroline top that off. I remember when I visited a Loreena McKennitt concert for the first time (1998 in The Netherlands) that Caroline did some singing during that concert as well, and that was also well received by the crowd and by me personal. Likewise I have well received the music on this CD now. Great work! Hope you will tour with this music so we can see you live again. Of course, don't forget to visit The Netherlands. ;)
Kind regards,
Erwin
---